Fast & Light Kit
Essential Backup Power & Lighting
Save $11.00
Bright, compact and incredibly comfortable.
BioLite's 3D SlimFit Construction integrates electronics directly into the band to create a single unit that moves with you. The result? A wearable that's truly wearable. This means HeadLamp 325 is equally equipped to light the way in a blackout and become your favorite evening running companion.
Flush Front Sits Flat Against Your Forehead

Better Balance With Electronics Integrated In The Band

Moisture Wicking Fabrics Are Breathable And Washable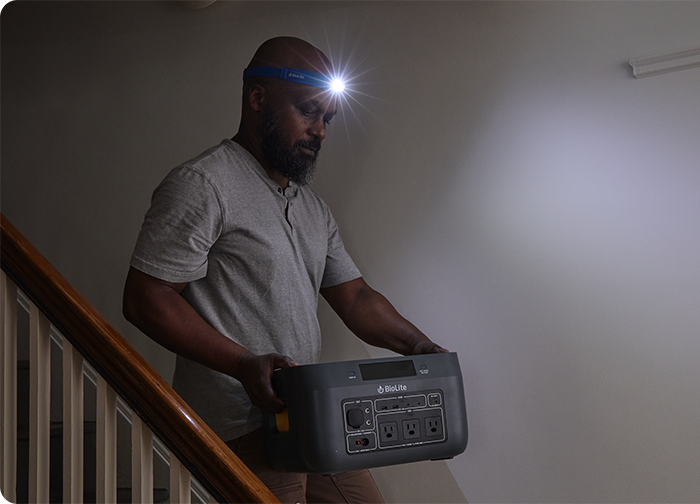 HeadLamp Helps Navigate Dark Hallways
Use for task lighting or illuminating your path. Red mode is great for preserving night vision.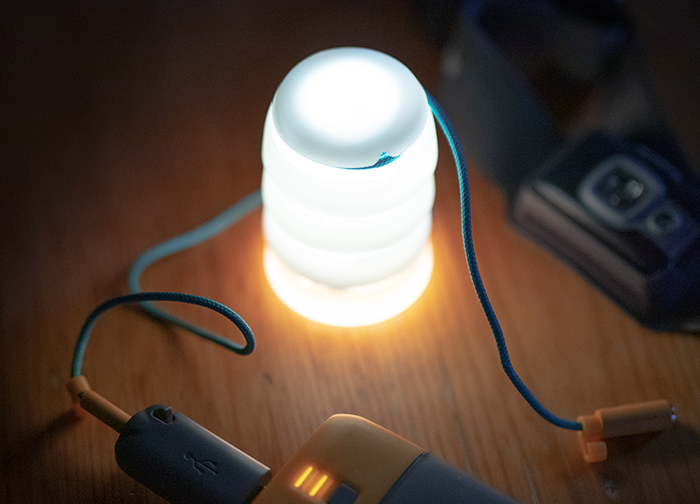 10ft Of Overhead Lighting In A Compact Form
Hang SiteLight String overhead for easy ambient lighting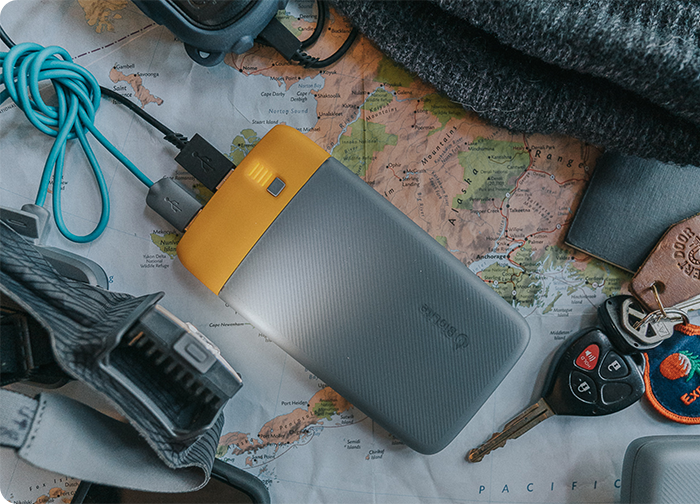 Ideal Travel Companion
When your phone is working overtime navigating maps and translating phrases, keep Charge 20 in your bag for backup.
USB Rechargeable
Leave the alkalines in the junk drawer and recharge your HeadLamp using the Charge 20 PD.
The Holy Fit Guarantee
Run with it, camp with it, live with it: feel the difference a good fit makes. Try our HeadLamps for 30 days and if you don't fall in love, we'll take it back for a full refund.
HeadLamp 325 Anatomy
On/off/dim/lock button switches between modes, press + hold to dim, and lock HeadLamp to prevent accidental contact
White spot lens for task lighting or illuminating your path, up to 325 Lm
Red flood lens is great for preserving night vision
Easy-adjust clips slide to fit head sizes from children to adults with helmets
Moisture-wicking Smart Fabric keeps your forehead comfortable and dry during activity
Articulating front bezel to angle your light to where you need it
Reflective strip increases your visibility from behind
Charge 20 PD Anatomy
2x USB-A ports
1x USB-C PD port, up to 18W
Power button + 4-light LED battery indicator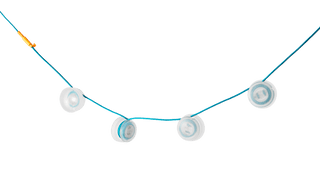 SiteLight String Features
4 Lights per string.
150 lumens of ambient light.
10 feet of cord and daisy-chainable.
USB powered via included adapter